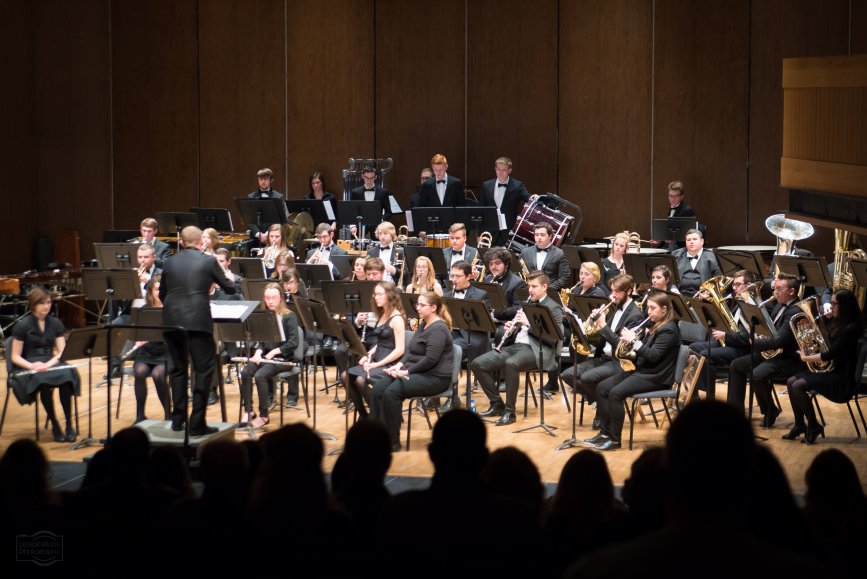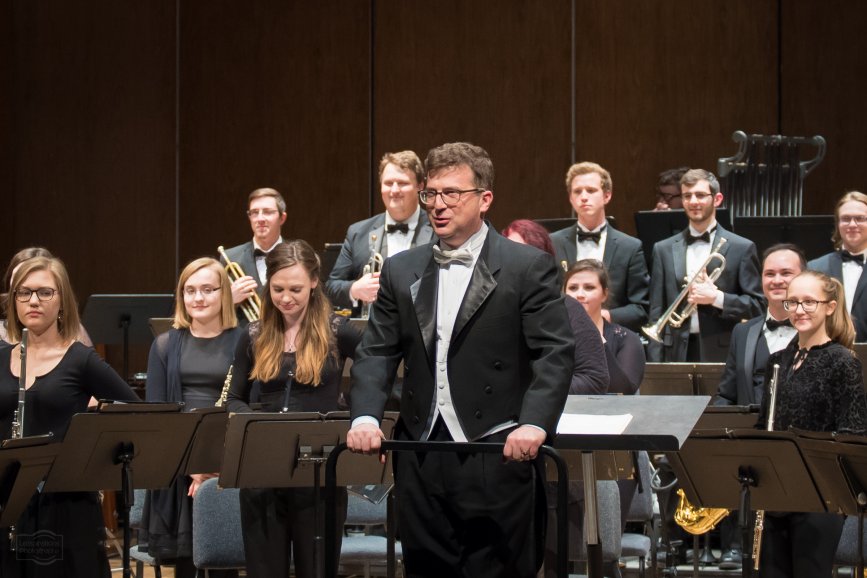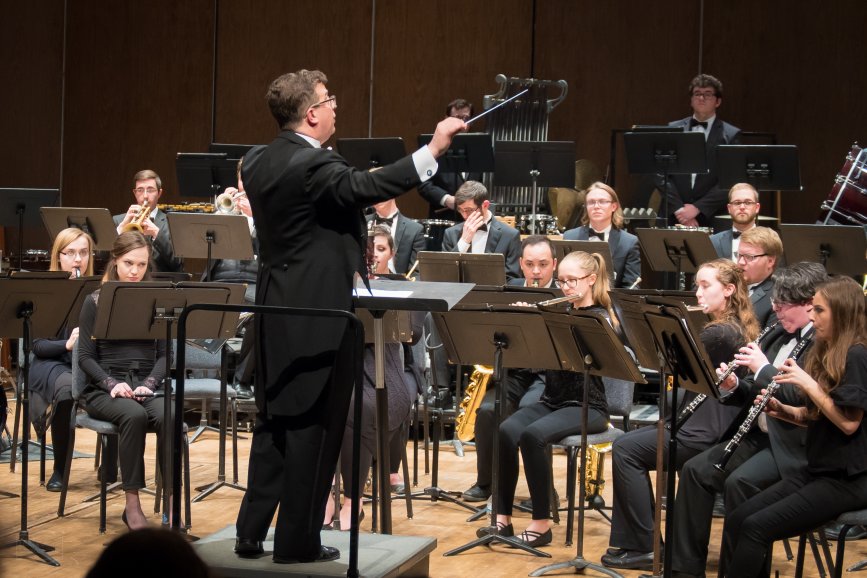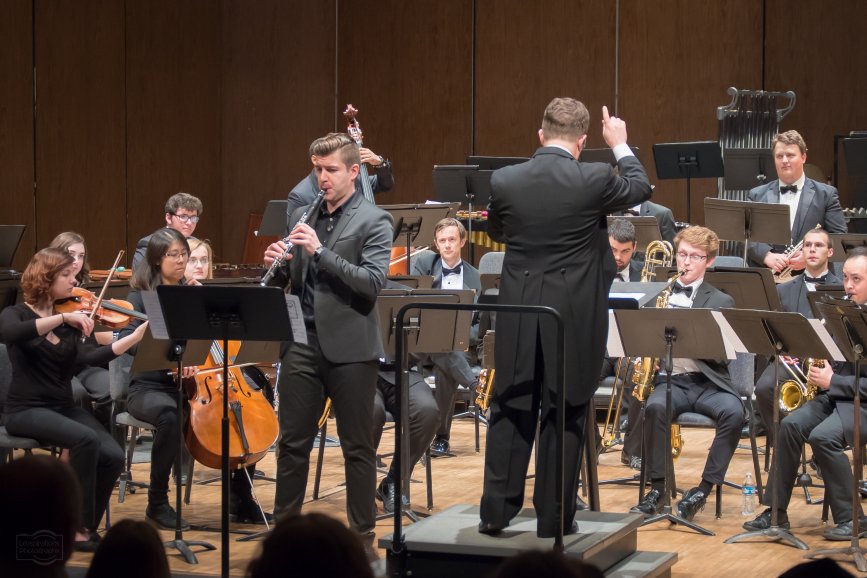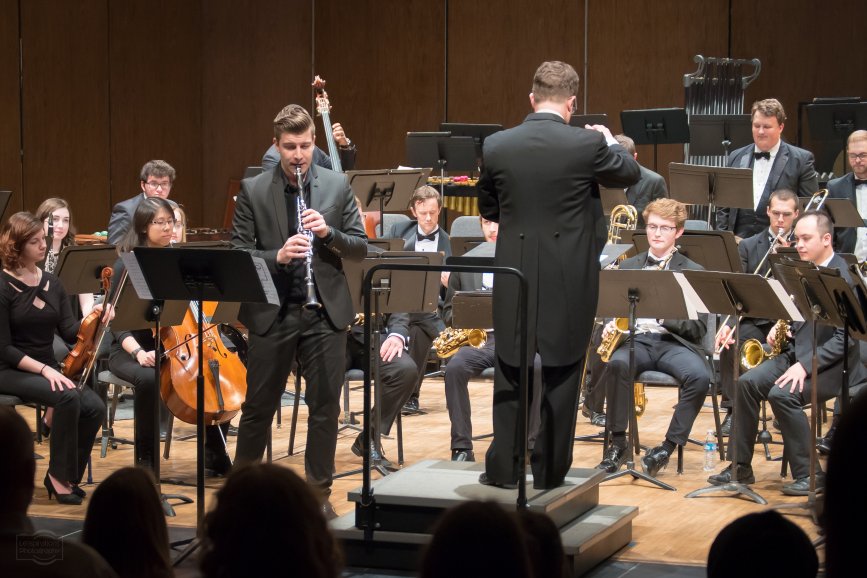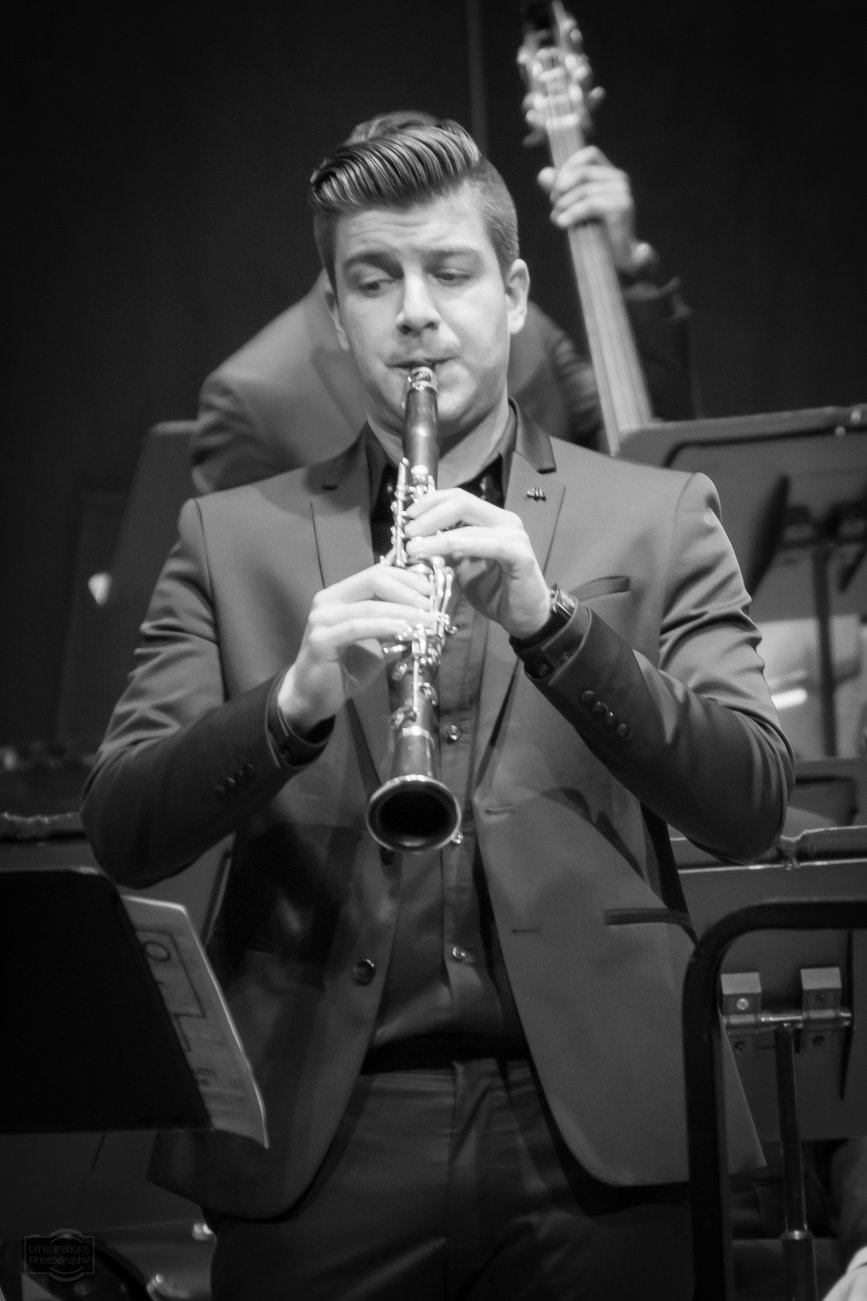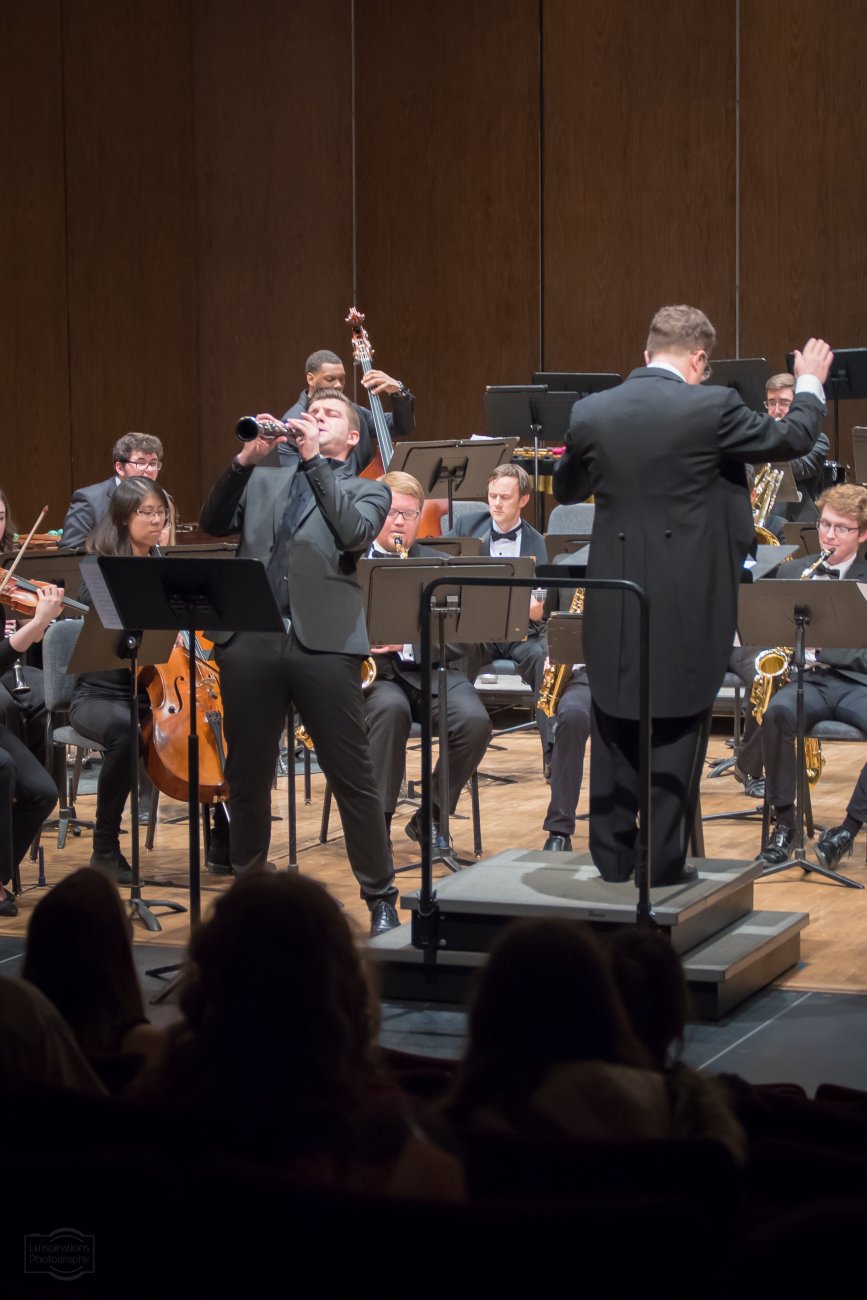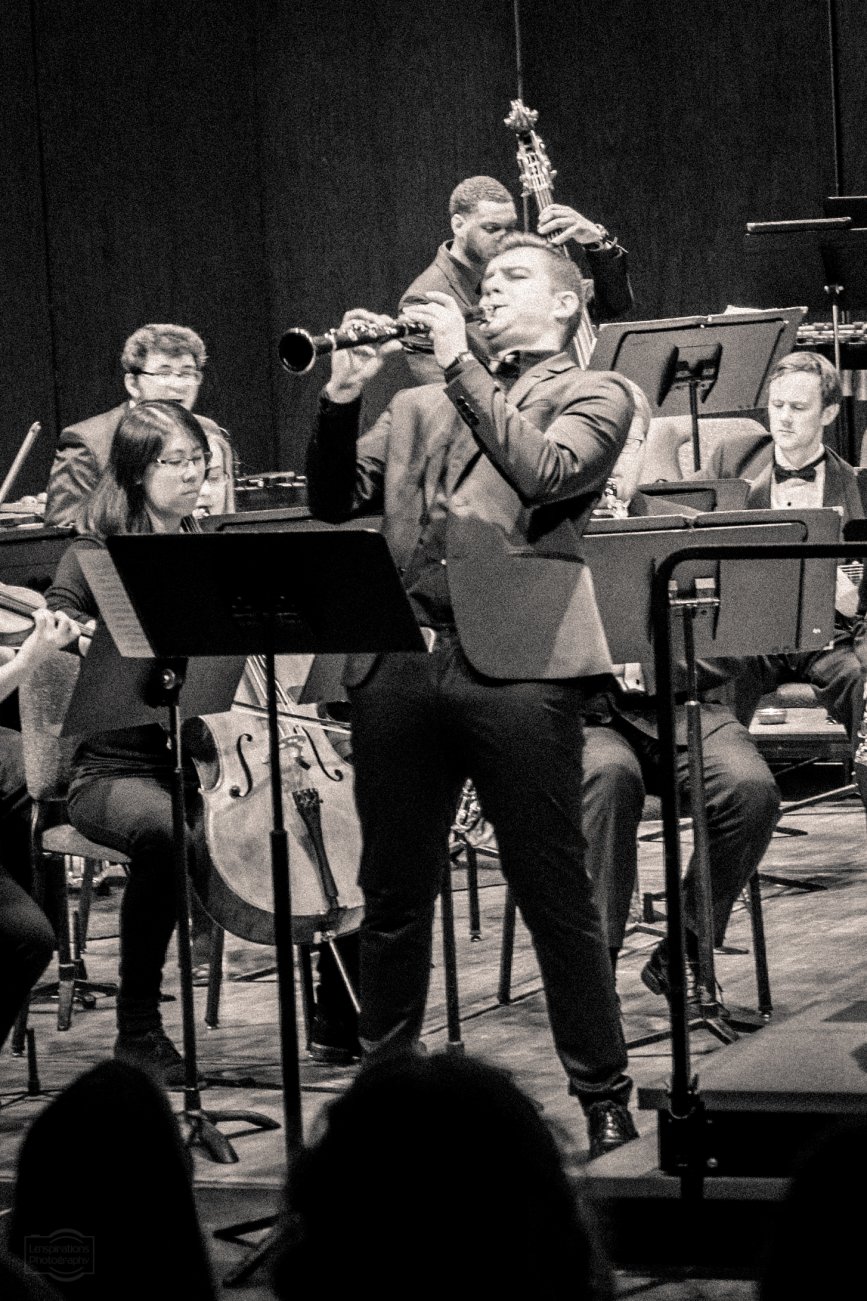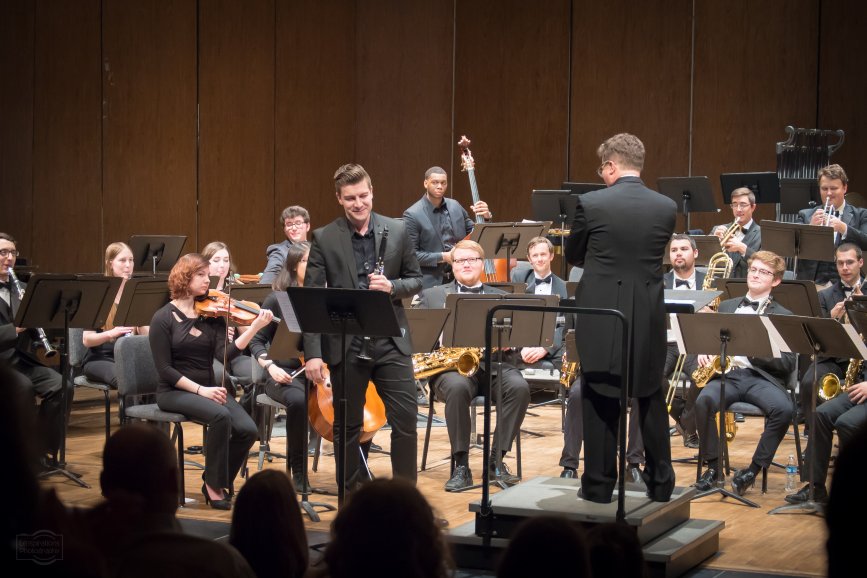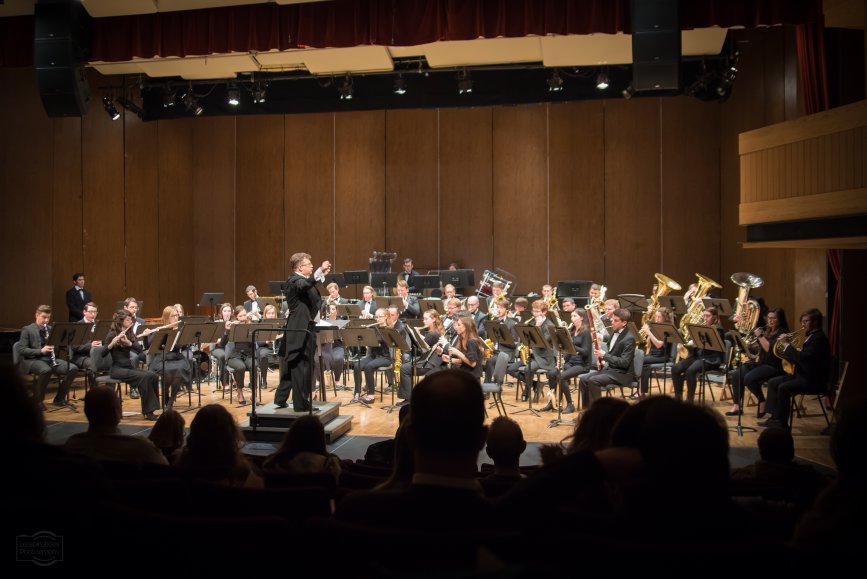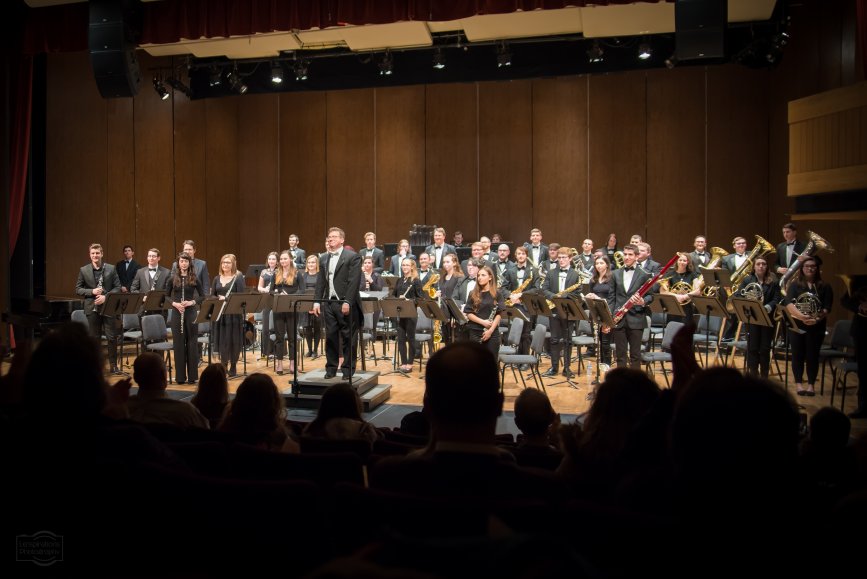 The Wind Symphony and Symphonic Band performed at Oakland University School of Music (Rochester,MI). The beautiful music was by W. Francis McBeth, Eric Whitacre, H. Owen Reed, Norman Dello Joio, David Gillingham and Umberto Giordano.
In addition, Risto Tevdoski, winner of the 2017-18 Band Concerto Competition, performed Concerto for Clarinet by Artie Shaw. Gregory Cunningham, Wind Symphony conductor; Jeffrey Heisler, Symphonic Band conductor. (April 3, 2018)
It was a pleasure to be invited to this wonderful event and given the chance to capture some photographs!